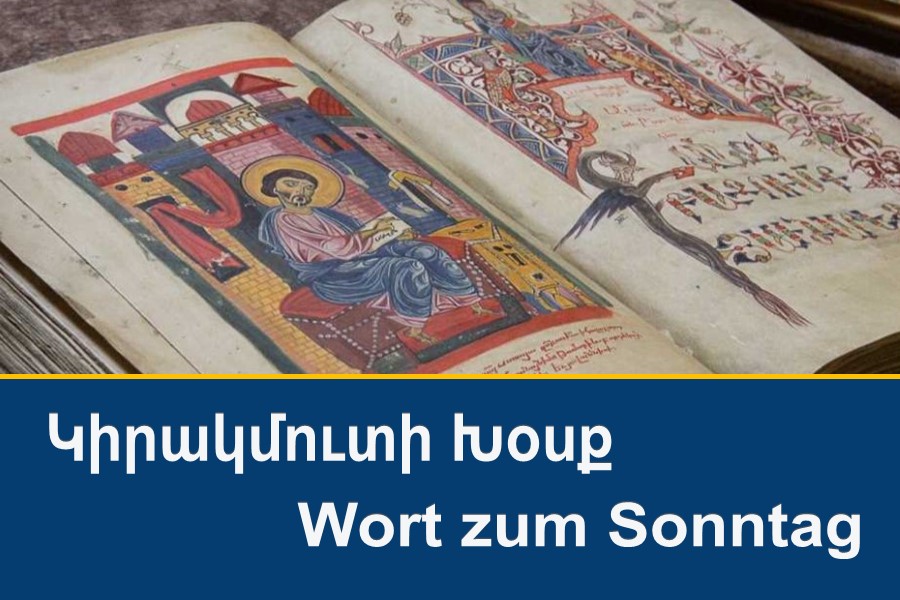 "And the Word became flesh and dwelt among us, and we saw his glory,
glory as of the only begotten from the Father, full of grace and truth." John 1, 14
Today is the sixth Sunday of Great Lent, Sunday of the Coming of the Lord.
Christ, Word of God, came into the world for us, took flesh and lived like us, but without sin, preached, suffered, was crucified and on the third day was raised. The sixth Sunday of Great Lent heralds its first arrival.
The first coming of Christ was very simple, and many episodes of his life were not made known to the people by his will, for in due course he would appear as God and as the Son of God. When the time came, Christ showed His glory, which He had received from the Father. After his crucifixion and resurrection everything became clear.
Before the Ascension Jesus promised to come again and this Sunday reminds us of the first but also the second coming of the Lord. He commanded us to keep his commandments, to live the Christian life and to wait for his coming. He taught us what should precede his second coming.
"But when you hear of wars and disturbances, do not be alarmed. Because that has to happen first; but the end is not so soon. Then he said to them, Nation will rise against nation, and kingdom against kingdom; there will be great earthquakes, and here and there famines and pestilences; there will also be horrors and great signs from heaven. Luke 21.9-11
The times we live in today are a testament to those words given by the Lord at his first coming. What is happening around us today reminds us of the words of the Lord. "But before all this they will lay hands on you and persecute you and will hand you over to the synagogues and prisons and bring you before kings and governors for my name's sake. 13 This will happen to you as a testimony. Luke 21.12-13
All these things should strengthen us and bring us closer to God, for we will have joy at the end of all these difficulties. And not a hair of your head shall be lost. Be steadfast and you will win your life. Luke 21.18
Jesus' first coming teaches us how to prepare for his second coming. Through the story of the fig tree, the Lord teaches us how to manage time properly.
And he told them a parable: Look at the fig tree and all the trees: when they bud now and you see them, you yourselves know that summer is already near. Luke 21:29-30
During the great Lent we all look forward to Easter with great hope.
But we must always keep in mind the great day of the Lord, His return from heaven.
Therefore, as the Lord teaches us, we must be alert every hour to escape these difficulties and be prepared to stand before the Lord. Amen.
Rev. Aygik Hovhannisyan