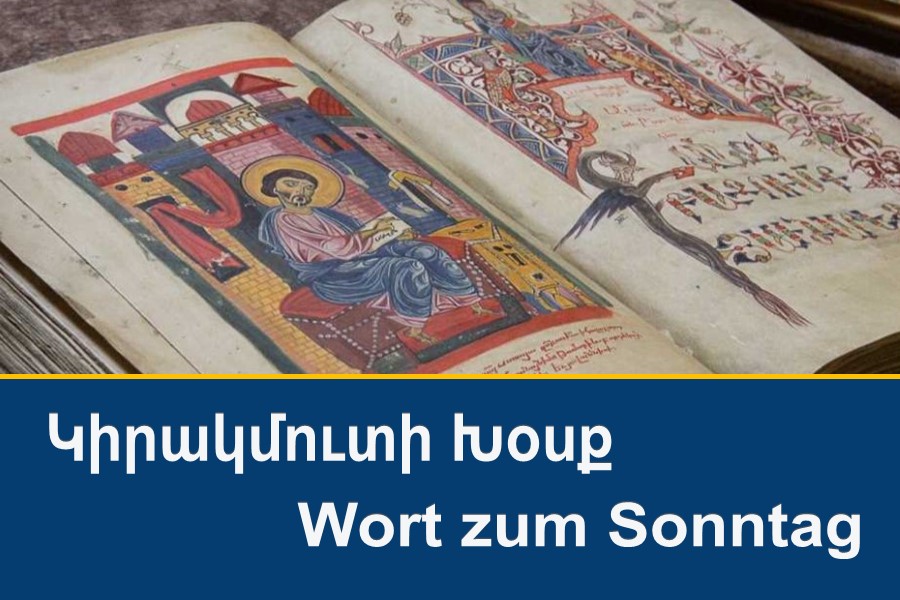 Giving is more blessed than receiving
Dear believers, today's reading is from the Acts 20:17-38, where the apostle Paul, filled with the Holy Spirit, takes his leave and returns from Ephesus to Jerusalem, after having preached, taught and witnessed to the gospel of God there.
The apostle Paul also points to his impending death and urges Christians not to follow false teachings.
Even in difficult situations, the apostle remained steadfast in faith in God and called on people to repent and strengthen their faith because, like the apostle, we too have a commission from Jesus to proclaim his message. And at the same time Paul exhorts people to be helpful by saying: "It is more blessed to give than to receive".
This does not only mean material things in the form of a donation to the poor, but also everything good and charitable that we do without expecting anything in return.
Even today we are very often confronted with similar situations.
It hits us right in the heart, because we too, in today's time, in today's situation, have to remain steadfast in faith, we too have to do penance, we too have to proclaim the good news of Jesus Christ and also realize it in our own lives.
For, like the apostle Paul, we too are children of God.
We often say goodbye in our lives, be it just for a few days, weeks or years, because we find work somewhere else or because we are looking for a better quality of life.
In these circumstances, however, we often forget to pray and ask for God's help, as in the apostle's example.
Usually only in an emergency situation do we start to pray and think about God.
When we are sick we look for the best medicine, we look for the best doctors, and while we live we look for the best living conditions and other worldly pleasures.
But all through the years of our lives, every single day that God has given us, what are we doing for our faith? Are we really thinking of the poor and needy? Can we forgive or not? What are we doing for our church and community. What for the salvation of our souls?
We are often deceived by people who use the word of the gospel to turn us from the truth.
Therefore, in his farewell speech, the apostle Paul admonishes all of us who have faith in God Jesus Christ.
Let's not forget that God is by our side at all times, day and night. Let us be vigilant in our lives, let us pray, do penance and think of the poor. Amen.
Rev. Hratsch Biliciyan