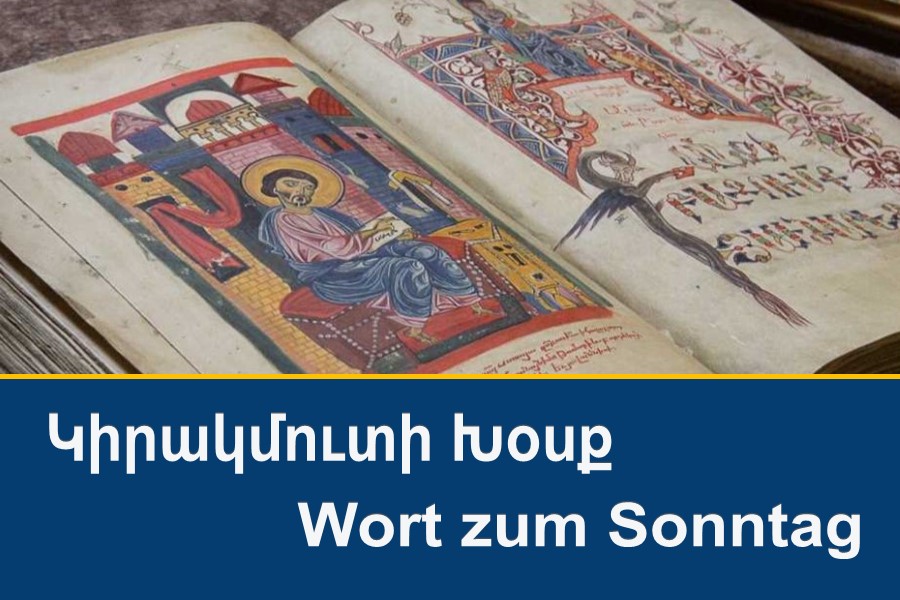 But on the last, the highest day of the festival, Jesus appeared and called: Whoever thirsts,
come to me and drink! Whoever believes in me, from his body will
as Scripture says, rivers of living water flow. Jn 7:37-38
Water is one of the indispensable four elements of life without which humans cannot physically exist. Staying without water will wear you out and after a long time without water your life may be in danger. Those who heard this message probably understood it literally, but the Lord spoke of living water that cannot be felt. This living water is His Word, the will of God. The life of a sinful man is like a waterless desert. Sin grows in the dry desert sands of living faith and conscience. In a land where there is no water, there is no life in the middle to bring forth plants and trees. The water that Jesus spoke of is immortal. To drink from this water means to accept Jesus, to live with him, to join him and never to thirst.
Another time Jesus said, "I am the bread of life. Your fathers ate manna in the wilderness, but they died. This is the bread that came down from heaven, lest whoever eats it die. Jn 6:41
The Word of the Lord is clearer here. The water and food that Jesus gave are immaterial. They are the soul and heart that a person can fill when they accept Jesus. To drink from the water of Jesus and to eat his bread is to live the Christian life, to be nourished by and to fulfill the Word of God.
Jesus was not revealed as God and the Son of God during his life on earth. According to his word, the Holy Spirit was yet to come to impart His divine graces and it will all be revealed to the people. Those who would accept Jesus "would cause rivers of living water to flow from within them." Jn 7:38
People who heard these words had different opinions about Jesus, some said he was a prophet, others said he was the true Christ. Others have spoken negative things about him, whether he is deceptive or doing his work through Satan.
"Jesus came to the region of Caesarea Philippi and asked his disciples, 'Who do people say the Son of Man is? They said, Some say you are John the Baptist, some say you are Elijah, some say you are Jeremiah or one of the prophets. He said to them: Who do you say that I am? Then Simon Peter answered and said: You are the Christ, the Son of the living God! And Jesus answered and said unto him, Blessed art thou, Simon the son of Jonah; for flesh and blood did not reveal this to you, but my Father in heaven. Matthew 16:13-17
What the world thinks about Jesus is not that important. Our own opinion is important. He also asks us this question: "Who do you say that I am?"
Rev. Aygik Hovhannisyan