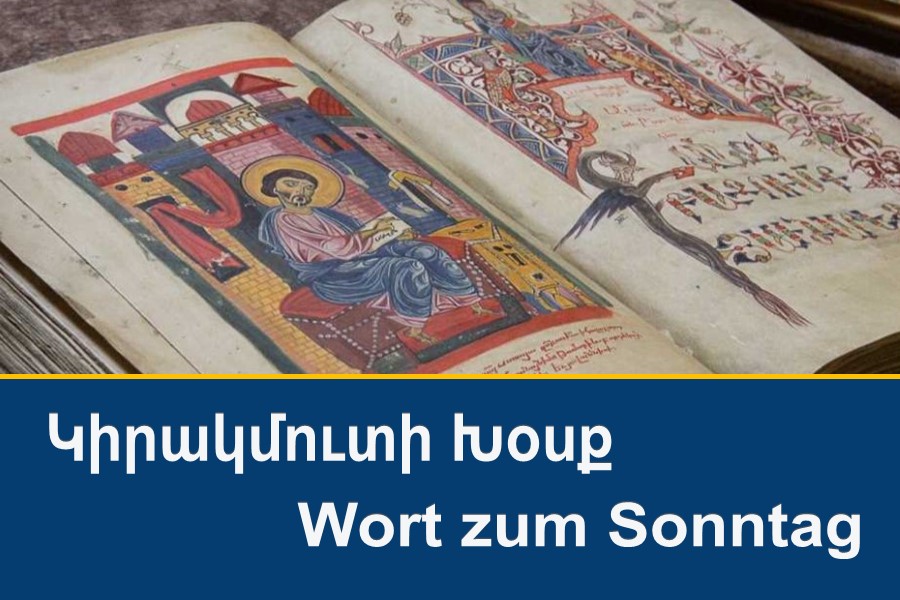 In the name of the Father and the Son and the Holy Spirit. Amen
Today's daily Bible reading is about marriage, holiness, living without sin and being away from sin.
Then Pharisees came to tempt him and asked, May a wife be divorced for any reason whatsoever? He answered: Haven't you read that the Creator created them male and female in the beginning and that he said: Therefore the man will leave his father and mother and be joined to his wife and the two will be one flesh? So they are no longer two, but one flesh. But what God has joined, man must not separate. Matthew 19:3-6
When God created a mate for Adam, He wanted him not to be alone and his wife to join so they could start a family. This is how the first family in the world was born. With God's blessing families are also being formed today, the family and family union are the continuation of God's creation. It is inseparable, it is impermissible to separate this union, lest evil dominate man.
In today's reading, the apostle Paul says to us. "Avoid fornication! Every sin that man commits remains outside the body. But whoever commits fornication sins against his own body. Or do you not know that your body is a temple of the Holy Spirit who dwells in you and whom you have from God? You do not belong to yourselves; for you were bought with a dear price. So glorify God in your body!" 1 Corinthians 6:18-20
The family unit is given to man to avoid sin and to glorify God in purity and holiness. However, not everyone starts a family, so they should strive to be close to God, because those who are close to him will be united to him. All people should strive to be close to Jesus, to live in righteousness, purity and holiness.
Today the Lord is calling us to be like Him in order to glorify God.
For once you were darkness, but now you are light in the Lord. Live as children of light! Ephesians 5:8 Amen
Rev. Aygik Hovhannisyan