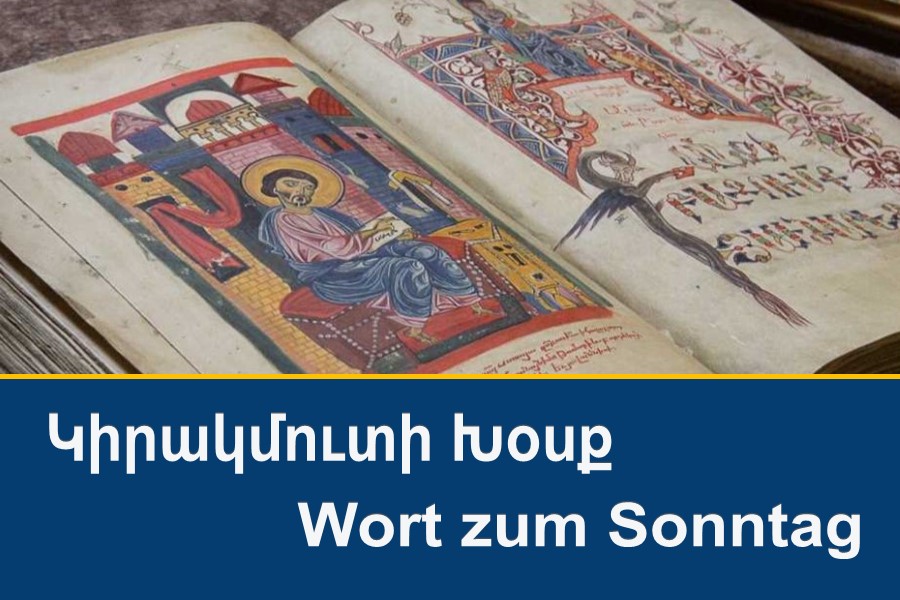 The second Sunday of Great Lent commemorates the expulsion of Adam and Eve from Paradise.
In the Gospel of the Day we read that in the Sermon on the Mount Christ gives us the following commandment:
"Love your enemies and pray for those who persecute you so that you may become children of your Father in heaven". Matthew 5:44-45.
Why and how should we love our enemies?
Loving means taking responsibility. It's not just about abstract love. Both love and hate are inner feelings. Love brings life, but hate destroys. Loving the enemy does not mean leaving the homeland unprotected. The Battle of St. Vardan and 1036 Holy Witnesses "for the faith and for the homeland" is a vivid example of this. Loving the enemy does not mean loving and accepting his evil deeds, sins and crimes.
It is necessary to hate the sin, not the sinner. We can fight against evil and see the image of God in every human being, a gem buried in dirt and dust. Loving the enemy means being able to love one's brother first, one's family, one's homeland, and one's holies. If one can succeed in this field, only then can one shift it to the human field.
Prayer and love can transform anyone. But in order to truly love and not become hypocritical, we must have the conviction that God's love is a commandment and vengeance useless.
"Do not take vengeance yourself, beloved, says the apostle Paul, but leave room for the wrath of God; for it is written: Mine is the retribution, I will repay, says the Lord. Rather, if your enemy is hungry, feed him; if he is thirsty, give him drink; if you do that, you collect glowing coals on his head. Don't be defeated by evil, but conquer evil with good"! (ROMANS 12. 19-21)
Some people will say: This commandment is wonderful, but beyond my power.
Let us remember that keeping the commandments of the gospel can be both easy and difficult, but it is not impossible. They are easy because our souls are inherently good, and difficult because our personal self-interest and selfishness tend to hate and not forgive. When you love your friend and your enemy too, you are greater than when you only love yourself.
In short, to love is to imitate God. To love means to act for the mutual good. To love is to pray.
So let's not forget to pray, especially during Lent, especially for those who have done us harm. Amen.
Rev. Vahridj Baghdasaryan