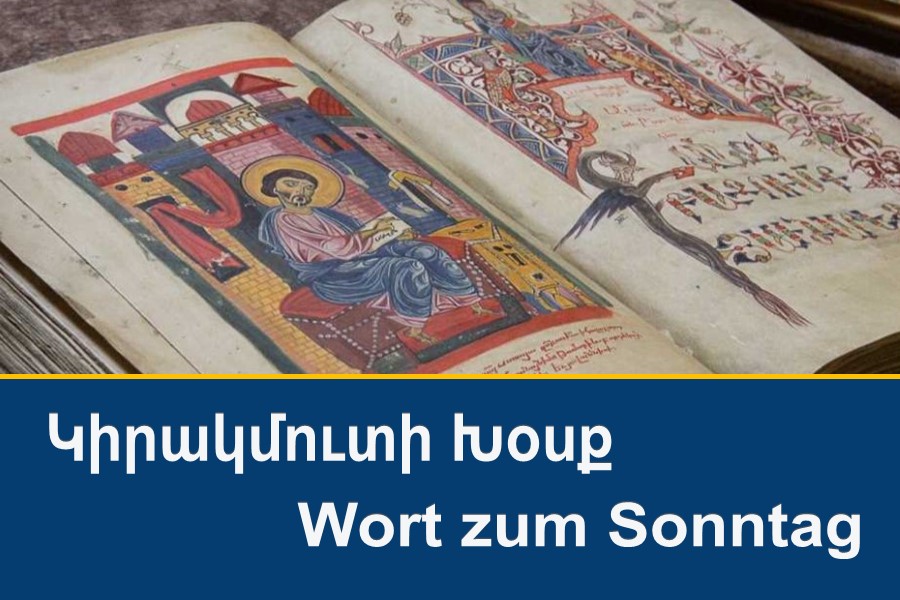 "When you pray, do not babble like the heathen who think they will only be heard,
when they say a lot of words. Don't do like them; because your father knows
what you need, even before you ask him. This is how you should pray:
Our Father in heaven, hallowed be thy name.
Thy kingdom come. Thy will be done on earth, as it is in heaven.
Our daily bread Give us today.
And forgive us our debts, as we also forgive our debtors.
And lead us not into temptation, but deliver us from evil."
For yours is the kingdom and the power and the glory forever. Amen. Matthew 6. 7-9
Today's text is specifically about prayer. It's less about what we should do as Christians and more about the attitude with which we should do it. At the center of the text is the Lord's Prayer, in which Jesus teaches us what concerns we should pray with.
God is given to us in this prayer as Father enthroned in heaven. God is not a distant God, he is close to us, he is our loving Father. The name of God is always sanctified by the angels at all times, this should also be our task to call on the name of the Lord reverently, to praise him and thus to sanctify him.
Your kingdom come with this request the believer keeps God's kingdom in mind. So through this request we ask for the speedy coming of our Redeemer. Therefore we ask ourselves to live holy lives in order to be allowed to be in his kingdom forever. This request wants to move all people to convert, to await with joy the kingdom of God.
God's will is done in heaven without hindrance, for angels obey God's word. Man should do the same and become like the angels. We can ask for what we need in life. At the same time, we are encouraged to share bread with the poor so that they too can survive. The earthly bread is for the strengthening and preservation of the body, the consecrated bread which is the body of Christ, for the strengthening and preservation of the soul.
To the extent that we forgive our debtors, God will forgive us. If we forgive sacrificially, God will surround us with his infinite mercy and always forgive us.
We ask God that temptation should not even come to us and that we should be saved from evil. In temptation we come to know ourselves and our true relationship with God.
It is worthy and right to worship and offer this prayer to God alone, for He alone is the true and eternal King to whom the kingdom belongs.
Let us pray this Lord's Prayer continually, trusting in the majesty of our beloved Heavenly Father, Who owns the kingdom, power and glory forever and we are never lost, but constantly experience His nearness, help and salvation. Amen.
Pastor Hratsch Biliciyan