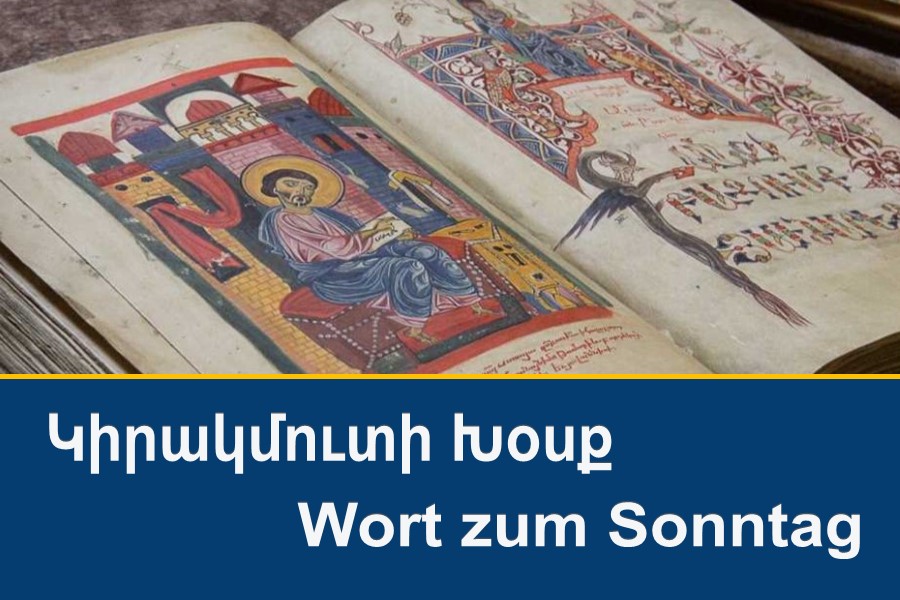 In recent months, all of humanity has been confronted with an infection that has killed hundreds of thousands of people in a very short period of time and caused suffering and illness to millions of people. In this situation, it is important that we do not lose the humanity within ourselves, shut ourselves up in our own tanks and hope that the pandemic, with all its problems, does not burden us. At this crucial moment, it is important that we do not forget our mission, both as Christians and as citizens.
And what are the most important commandments for a Christian to base his mission on? A scribe addressed Christ to whom he replied: "You shall love the Lord your God with all your heart, and with all your soul, with all your mind, and with all your strength. This is the first commandment. And the second commandment is: love your neighbor as yourself. There is no greater commandment than these two" (Mark 12:30-31).
What does this commandment mean today? It means staying strong in faith in God, just as all the saints have stayed strong, one of whom we commemorate on Sunday, Holy Prophet Elijah. It means not to despair, but to trust in God, to testify about him fearlessly, to confess him. It means taking responsibility for others, caring for them, being helpful and praying.
When you support someone in difficult times or do good, you open up and move towards God, even if you don't know it. For example, the good Samaritan helps the stranger who has fallen victim to robbers. The two men who were there before him did not help the victim. Their "faith" found no expression in deeds and bore no fruit. But the Samaritan helped. He took responsibility, felt compassion, sacrificed his time and material possessions, and by doing so drew closer to the Creator.
"It is not good for man to be alone" (Gen. 2:18) says God. And there is no wise man who can oppose this truth. Today, as humanity stands on the brink of a terrible catastrophe, we should put aside all disagreements and disputes, use our combined strength to overcome the pandemic, take responsibility for ourselves and others, pray for the sick and doctors, and help those in need .
Stay in peace, stay healthy
and may the blessings of the Lord be upon you always.
Rev. Dr. Diradur Sardaryan