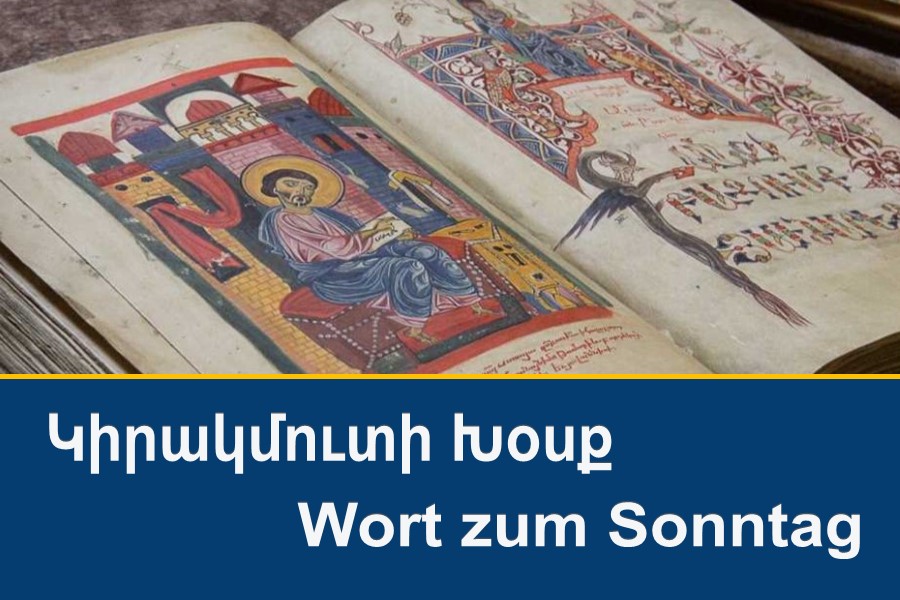 As believers we know that God is with us every day.
He preaches, heals us and dispenses mysteries, he fills our church with life. We firmly believe that the Church of Christ is the continuation of the gospel, the continuation of the encounter between God and man. But our belief and knowledge about God is not always rock solid. The reading of this Sunday (John 6:15-21) teaches us to work on it.
We are taken to the night when Christ's closest disciples got into a boat and crossed the lake to Capernaum. They are afraid because of the storm and Christ is not there, he is on a nearby mountain to pray. It was a difficult day for him. He learns of the beheading of John, He preached the gospel to thousands of people all day and He fed them. Now these people want to make Him king. But he doesn't want to be the king of this world. So he flees from the crowd.
His disciples are alone on the boat. There's a storm coming. Many ask: What kind of God is that, who leaves them at this very moment, when his neighbors would have needed his help so much? But the Lord never left her. He stood on the mountain and prayed... He even walked on water to help the apostles. He hasn't forgotten her either. But they, the apostles, have forgotten him. They battled the storm and didn't even think about asking God for help.
The disciples of Christ were afraid. They didn't know what to do because they had forgotten that there is the Lord watching over them and protecting them. So are we. We get scared of any difficulty. We forget that the Lord is our Protector and Benefactor. We forget that he is watching over us. He also comes to us, just as he came to the apostles, when we are in trouble. But we often don't notice it. We find no time to think of Him and ask Him for help. We think we can do it on our own, when it would be much more necessary to overcome our little faith, our doubts and imitate St. Peter the Apostle who, despite his mistakes, does not lose confidence and asks God for help: "Lord, save me!" (Matthew 14:30). The Lord saves Peter and with him all who turn to Christ with him! So today we pray with Peter: "Lord, save us and strengthen our faith". Amen.
Rev. Dr. Diradur Sardaryan