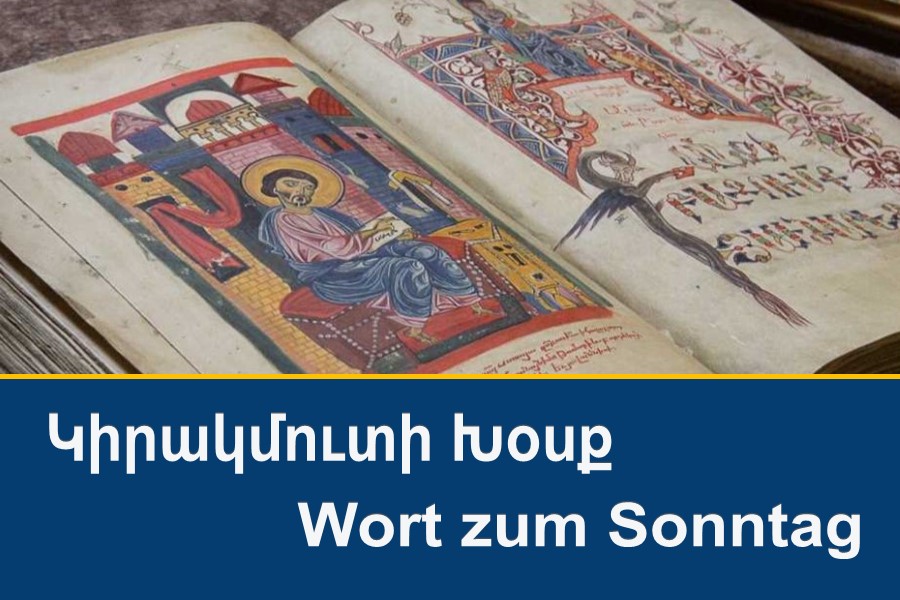 dear believers,
The Sunday Gospel gives us a very important message about the second coming of our Lord Jesus Christ. Our Lord was born of the Holy Mother of God and took on all of our human nature except sin.
He was crucified, buried, and rose from the dead on the third day, giving us the honor of sharing eternal life. The Lord came the first time as a Redeemer, the second time He will come as a Judge. "And he will send his angels with sounding trumpets, and they will gather his chosen ones from the four winds, from one end of heaven to the other" Matthew 24:31.
Yes, dear ones, the Lord will come a second time. "But of that day and hour no one knows, not even the angels in heaven, not even the Son, but only the Father" Matthew 24:36.
Our present lives, filled with memories of the past and dreams and plans for the future, often leave us no other opportunity or time to reflect on the importance or meaning of this gospel. Our efforts to meet our material needs prevent us from realizing that this life is temporary.
Our Lord says: "Seek first the kingdom of God and His righteousness, and all these things will be yours." Matthew 6:33, or "You shall not lay up treasures for yourselves on earth. But store up treasures for yourselves in heaven, where thieves do not break in and steal" Matthew 6:19-20.
At the coming of the Lord all things must be known, the angels must testify before God of everything we have done in our lives. Saint Gregory of Tatev says: "We believe in the reward of human deeds, that eternal life awaits the just and eternal suffering of the sinner".
Therefore, dear sisters and brothers, through the divine message we have been given the opportunity to inherit eternal life and salvation. What we should do is simply not ignore it, but live and act so that at the Lord's second coming we may have the great joy of inheriting the Lord's kingdom. Antoine de Saint-Exupéry says in one of his prayers: "Lord, give me not what I want, but what I need".
Dear believers, let the Lord purify our souls so that we too can stand clearly before the Lord's judgment to hear this good news from the Lord. "Come, ye blessed of my Father, inherit the kingdom prepared for you from the foundation of the world" Matthew 25:34. Amen.
Rev. Vahridj Baghdasaryan