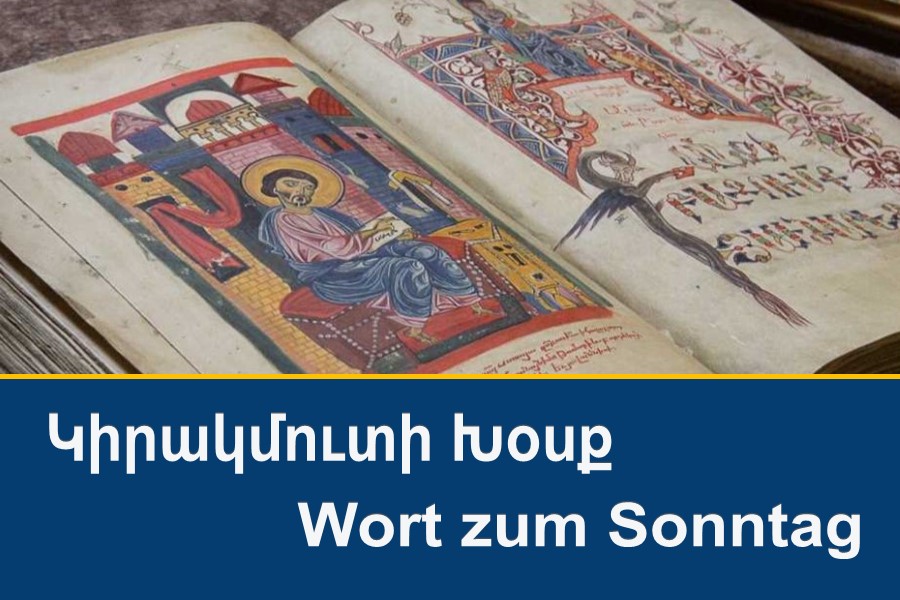 "The Spirit of the LORD is with me, because he anointed me; He sent me to preach the gospel to the poor, to heal the brokenhearted, to preach to the captives release, and face to the blind, and freedom to the oppressed. Luke 4:18-19
Dear compatriots!
For centuries these messages have been proclaimed in our Christian churches, given to humanity for peace and reconciliation. Unfortunately, what was given to us from heaven to keep human life peaceful found no place in our hearts, and went unheard and unnoticed.
Many of our preachers have tried in their sermons, many literary geniuses in their beautiful works for centuries to convince mankind that wars generally cause terrible catastrophes, oppress, destroy, conquer people and nations. Nations fight against nations, forget God's messages, ruthless wars begin, genocides and massacres take place. The war against our homeland that has broken out in recent weeks is vivid proof of this. And behold, Christ says: "He sent me to heal the brokenhearted, to preach deliverance to the captives (
Luke 4
։ 18-19)
For centuries the enemy has wanted to destroy us, wipe our nation off the face of the earth, but though we are few, even when left alone, we stand together, live and create, and rely on the Lord. How many times has the enemy tried to turn us away from our faith, from our roots, from our God, but we were the same, we will remain because we believe that Christ came into this world, became man and did not live his life for spared us all, as Luke says in The Gospel: "Glory to God in the highest, and on earth peace, goodwill toward men." Today we fight for our life given by God. We fight for life to protect our children, just as Christ fought at the cost of his life to protect and save us, his children.
Dear ones, I am convinced that God is with us in our hearts today. Our Lord, the God of love and peace, came to preach to the poor, to comfort the afflicted, to set free the captives, to open the eyes of the blind, to deliver the oppressed, and to proclaim that the time for Lord came to save his people. Amen.